SPAR KROGNOS is a specialized joint venture between SPAR Group, Inc. (a Nasdaq-listed company based in Tarrytown, New York) and KROGNOS Integrated Marketing Services Private Limited. SPAR KROGNOS provides leading edge retail activation services to marketers and retailers throughout India.

Marketers are increasingly aware that mass media reaches only 58% of consumers. At the same time, marketers are seeking to go beyond the traditional distribution paradigm of merely ensuring availability to experiential marketing at the point of purchase. The retail medium however, is perceived to be highly complex and diverse, with lack of appropriate metrics to measure the efficacy of marketing spends. SPAR KROGNOS addresses precisely these concerns, by offering end-to-end retail merchandising solutions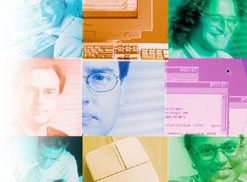 We help maximize your business returns by

· Maximizing efficiency

· Maximizing impact

· Maximizing knowledge and

· Maximizing throughput.

To know more visit 'Our Services' section.

The SPAR Group has made significant investments in developing a 24 x 7 internet-based, real-time information and client accessibility system support. This backbone provides SPAR KROGNOS the cutting edge technology to offer uniquely differentiated services to its clients. SPAR KROGNOS is uniquely positioned through the application of SPAR Group's advanced technology and Solution Integrated Marketing Services' superior knowledge of the local market to bring highly measurable, cost-effective merchandising solutions to manufacturers and retailers in India.
The Team:
The team at SPAR KROGNOS is led by Sandeep Verma as Chief Executive. Alumnus of Faculty of Management Studies, Delhi and IIT, Roorkee, Sandeep has extensive retail-oriented sales and brand management experience, having worked with The UB Group and Godfrey Phillips India Limited.

The team comprises professionals from the retail and servicing industry with a rich experience in areas ranging from retail media-strategy consulting and merchandising services, to designing, fabrication ,installation and maintenance of merchandising items; as well as other retail promotions, audits, and marketing programs.
About the Joint Venture partners:
SPAR Group, Inc. is an international company, providing a broad array of retail merchandising & market-intelligence services to help Fortune 1000 companies improve their sales, operating efficiency and profits. It has operations in the US, Canada, Japan, Australia, Turkey, South Africa, China, Romania, Mexico and India and has been operating for the last 44 years.

The New Venture has numerous marquis clients such as Unilever, Wal-Mart Stores, Kraft Foods, ITC Limited, and Tata Motors that and provides immediate profitable revenues and credibility to the newly formed endeavor. The Company specializes in the areas of in-store merchandising, demonstrations, and sampling.